Skip to Main Content
It looks like you're using Internet Explorer 11 or older. This website works best with modern browsers such as the latest versions of Chrome, Firefox, Safari, and Edge. If you continue with this browser, you may see unexpected results.
Federal Circuit Court Decisions
Supreme Court Cases
West Topic and Key Numbers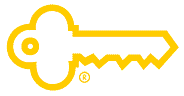 Here are listed West Topic and Key Numbers to facilitate searches using Westlaw. A Westlaw subscription is required.
• 92 Constitutional Law
• 92XIII - Freedom of Religion and Conscience
• 92XIII(B) - Particular Issues and Application
• 92k1294 - Establishment of Religion
• 141Ek723 - Religious Instruction and Reading of Religious Texts